Ultimate Savings Agreement
Red Carpet Service

- Every Time, Because Your Family Deserves Only the Very Best!

General Plumbing and Air Conditioning Ultimate Savings Agreement provides you Red Carpet Service on your Air Conditioning and Plumbing Maintenance. Avoid costly Air Conditioning and Plumbing emergencies through our Red Carpet Service Maintenance. Many problems and emergencies that arise are primarily due to not performing regular maintenance on your Air Conditioning System and your home's Plumbing.
Benefits of Both Ultimate Savings Agreements Include:
Value Rate Pricing
V.I.P. Scheduling
Waived Dispatch Fee
Extended Regular Hours
Discounted Priority Service Charge
Scheduled Maintenance Visits
Complete Plumbing or A/C System Inspection
Extend the Life of Your Plumbing & A/C Systems
Transferrable to New Owner
Peace of Mind
As Always...Friendly, Reliable, Red Carpet Service!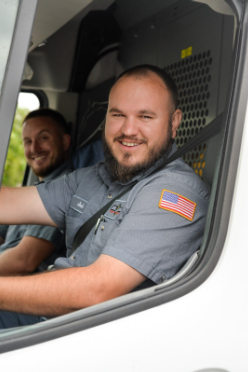 Call Today OR Contact Us Today to sign up today or obtain more information regarding our Ultimate Savings Agreement for your Air Conditioner or Plumbing.
Starting at $189
When you sign up for our Air Conditioning Ultimate Savings Agreement or our Plumbing Ultimate Savings agreement, or sign up for both agreements (we offer a discounted rate for bundling both), we will inspect your air conditioning system and/or your home's plumbing and provide you with suggestions for ensuring proper functioning of your systems, which also preserves the life expectancy of your Air Conditioning and/or your home's plumbing.
Start saving money on your annual air conditioning services or plumbing by signing up for our Ultimate Savings Agreement! Call Today to Learn More 561-585-2591.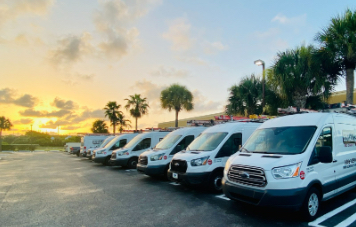 We cordially invite you to view our Ultimate Service Agreement!
Click Here to View Our Ultimate Service Agreement (PDF).
Here is what you can expect when you sign up today for General Plumbing and Air Conditioning's Ultimate Savings Agreement:
AIR CONDITIONING INSPECTION CHECKLIST*
* Includes semi-annual inspection of one A/C unit
Complete evaluation of your AC system
Inspect the Overall Condition of your Unit(s)
Provide and install a new mesh filter or customer-supplied pleated filter
Clear drain lines & pan
Add pan treatment tabs to minimize buildup
Check Pressures
Check Refrigerant Levels
Inspect the Condition of Coils
Check Air Flow and Temperatures
Check Thermostat Setting & Operation
Inspect Condensate Pan
Inspect Electrical Connections
Check the Condition of Components
Check Voltage
Check Amperage
PLUMBING INSPECTION CHECKLIST*
*Includes up to four bathrooms and one water heater
Flush the Water Heater
Test Water Heater Elements & Thermostats
Check Water Temperature & Settings
Test Garbage Disposal
Check Toilet Flushing Action
Check Toilet Seats
Dye Test Toilet for Signs of Leaks
Inspect Washing Machine Hoses
Check Faucets for Leaks & Corrosion
Identify Cleanout Location
Check Outside Hose Bibs
Check Fixture Water Flow
Check & TAg Main Shut Off Valve
Visually Inspect Water filter(s)
Both Ultimate Service Agreements Include:
Record Brand, Model & Serial Numbers
Inspect Visible Piping for Leaks & Corrosion
Inspect for Signs of Water Damage
Complete Inspection Checklist
Technician Recommendations
Feel free to contact us today to sign up or should you have any questions regarding our Ultimate Savings Agreement, we're more than happy to assist you!